Regular price
Sale price
$8.99 USD
Unit price
per
Single Origins
Regular price

Sale price

$19.00 USD

Unit price

per

Regular price

Sale price

$19.00 USD

Unit price

per

Regular price

From $25.00 USD

Regular price

Sale price

From $25.00 USD

Unit price

per

Regular price

Sale price

$19.00 USD

Unit price

per
Espresso
The Italian's invented a revolutionary espresso machine that was meant to become integral to the Italian life. It was created in 1884 by Angelo Moriondo, who happens to be from Turin, Italy. Although the machine made billow clouds of steam and tempermental natures, the dark and rich espresso was worth every trouble. Not only did it make something so interesting, it also produced a steaming hot foam of milk that turned an ordinary espresso into a tasty cappuccino.
SHOP NOW
Enjoy one of our single origins
Shop Now
"BOURBON SANTOS "

The best coffee produced in Brazil

Light bodied

Plesant aroma

Smooth attractive flavor

Mild coffee

"Fair-Trade Organic"

Enticing sweet aroma

Full bodied

Balanced

Smooth flavor

"MANDHELING"

Smooth

Heavy body

Low acidity

Yet spunky

Rich and smooth

Exotic flavor
Signature Blends
Regular price

Sale price

$19.00 USD

Unit price

per

Regular price

Sale price

$19.00 USD

Unit price

per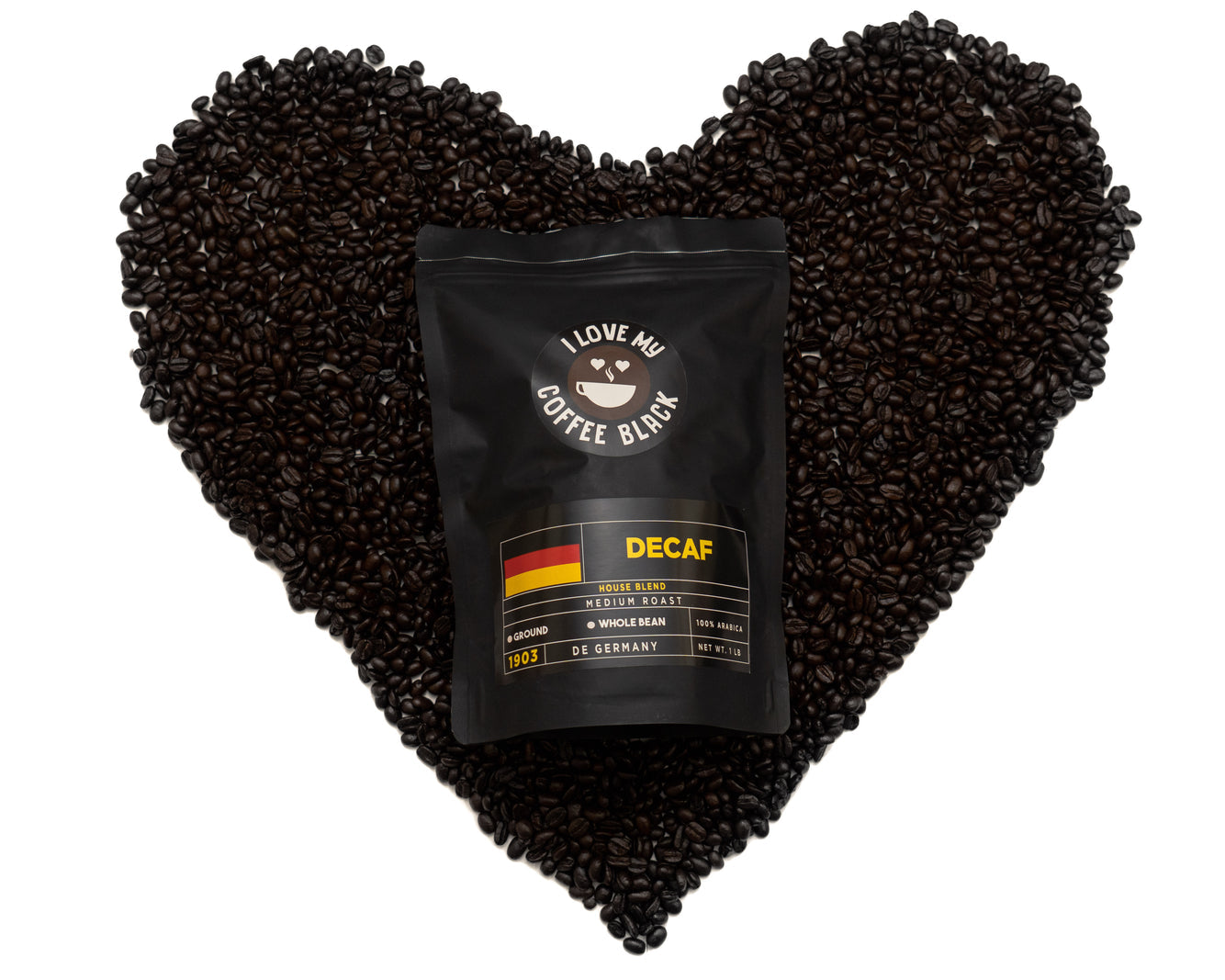 Coffee decaffinated using an environmentally friendly chemical-free, 99.9% caffeine free swiss-water process, roasted dark for flavorful body.
SHOP NOW
SATISFIED CUSTOMERS

At ILMCB we pride ourselves on providing our customers with fresh gourmet coffee roasted daily. Each bag filled with beans then sealed with ❤!

SHOP NOW

⭐⭐⭐⭐⭐

"Always great quality and impeccable taste, and to top it off it's Black Owned."

-Shatara Nowling

⭐⭐⭐⭐⭐

"Amazing coffee and the owner is just wonderful, She clearly knows her stuff! I've never been much of a coffee drinker until ILMCB. Good prices, Great customer service, oh and the Mint Bliss tea is Amazing too. ILMCB never disappoints."

-Tenisha Harden

⭐️⭐️⭐️⭐️⭐️

This is hands down the best coffee I have ever had. I've turned into a daily coffee drinker (previously once per month) since trying I Love My Coffee Black. The smell fills your house and have you anticipating your cup while brewing. My favorite is the Caramel Vanilla because I love my coffee with a subtle sweet touch. I enjoyed the Chocolate Blueberry as well. Honestly, I have tried several flavors and loved them all. Even their blends without added flavors. Also the chocolate covered expresso beans are the truth. If I could give more stars I would ❤️
~Char Price

SHOP NOW
Social Media ❤
Post a photo or reel video of you with your favorite I Love My Coffee Black Brew! Tag us and use our hashtag #ILMCB to receive 15% off your next order!